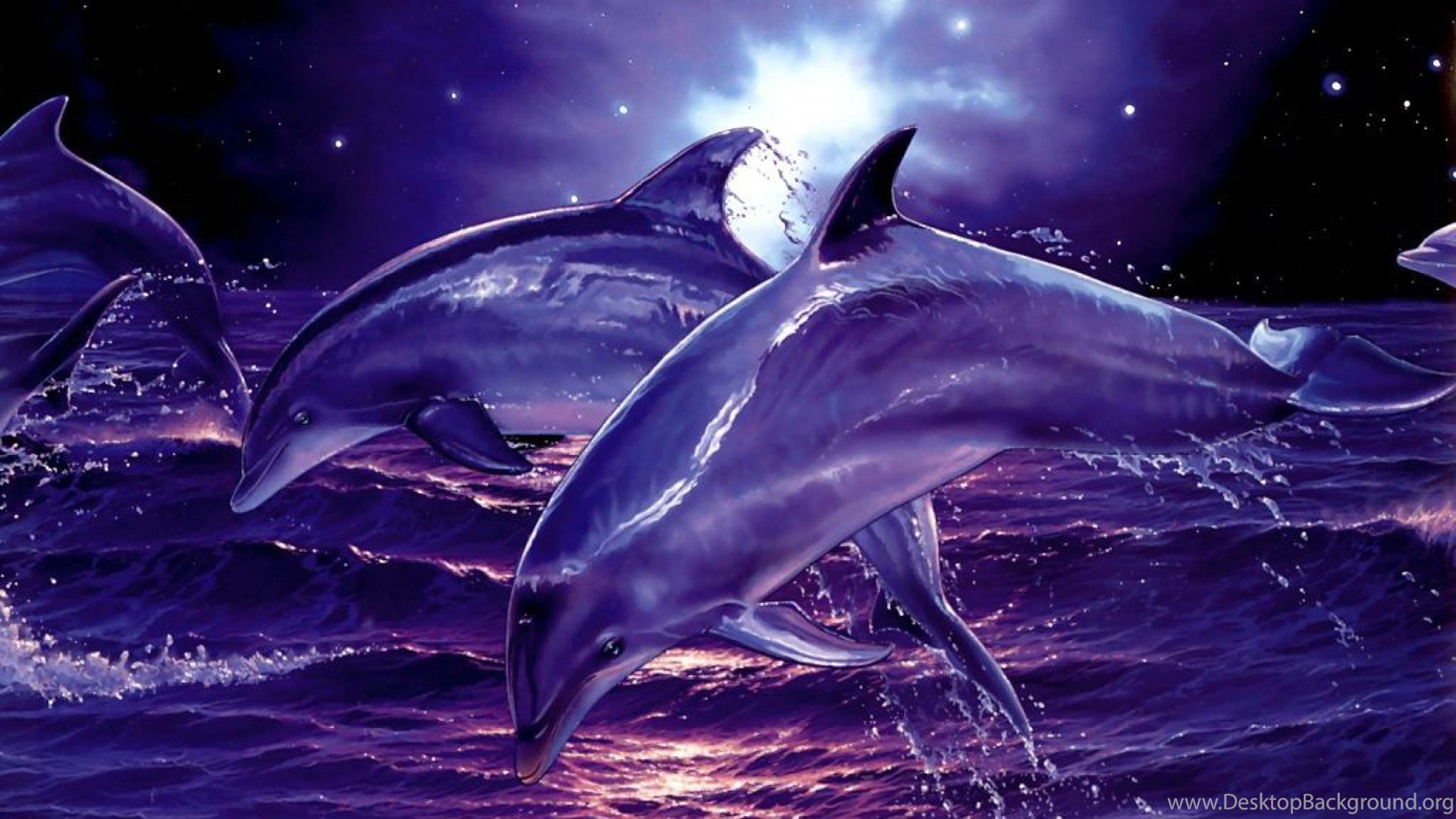 Dolphins are very loving and intelligent animals. They are animals that care about their surroundings and they care about the earth.
People often wonder what it is like to have a dolphin as a spirit guide and what happens when they appear in front of them or in a dream.
Dolphins are considered magical and when you meet a dolphin in your dream or in real life, they might be telling you that you need to take time to relax, meet new people and have fun in your life.
Seeing a dolphin is something that most people do not get a chance to experience and if you are at the ocean or in the wild and you are lucky enough to see a dolphin, it should make you excited and happy.
A dolphin loves to jump, swim and have fun while being in the ocean and they thrive on being like a child and having childlike fun and carefree moments.
There are more than 40 different kinds of dolphins on the Earth and most of them live in saltwater but there are a few that live in rivers.
Dolphins are so powerful and some of their power comes from their ability to have sonar visions. This helps them to be able to move because of the soundwaves and as they work and play, they are able to breath correctly and to be strong so that they can live a good life.
When you have a dolphin spirit guide, you might see them when you are meditating or when you are sleeping and dreaming. There are some reasons that a dolphin might come to you in a dream and here are some of the reasons:
Breathing
A dolphin that is your spirit guide wants you to learn to breathe right. They want to come to you when your breathing is out of control and help to regulate and calm your breathing. Your dolphin guide can help you to learn how to breathe correctly by trying new techniques.
The dolphin loves you and knows that life is an important thing and that breathing is part of the chi. Dolphins love everything that can breathe, and they respect people and want to see the breath move in a fluid motion to give you peace and love in your life.
Dimensions
Your dolphin guide can help you to reach a different dimension in your life. They can help you to see things differently and this can happen when you are dreaming.
When the dolphin swims, it has a rhythm to its movement, and this is the same rhythm that happens when you dream. A dolphin wants to learn this rhythm and to share it with you while you dream so that you can increase your giftings such as your clairvoyance, clairsentience or clairaudience.
You can pay attention to the way that the dolphin moves, and you will see that your dreams can have a literal reality to you.
Sound
A dolphin guide can come to you when there is sound, and they can communicate with you through their sonar waves. If they come to you, this is a sign that they want to connect with you and the sounds that you hear might give you power to communicate with them.
Let the energy of the dolphin come to you and think about the sounds that you hear and see if the sounds calm your soul. Listen to the sounds of the dolphin and let there be joy.
Manifesting Things
When a dolphin appears in your dreams, you can learn to have harmony in your life and your inner and outer being.
When you have harmony and when you have healing and joy, the dolphin will manifest things to your life. The joy can come, and you can learn to have manifestation powers that will help you to feel good.
New Life
A dolphin spirit guide can bring you peace and happiness in your life. They can give you energy and protect you in all that you do.
Giving energy to you is the job of the dolphin guide and they want you to be part of them. Breathe in their energy and let it overpower you.
Conclusion
If a dolphin comes to you to guide you, they might want to take you to a different dimension. They will allow you to experience things around you and will fill you with love and laughter.
Never take a dolphin guide visit as something small but embrace it and take it to the next level.